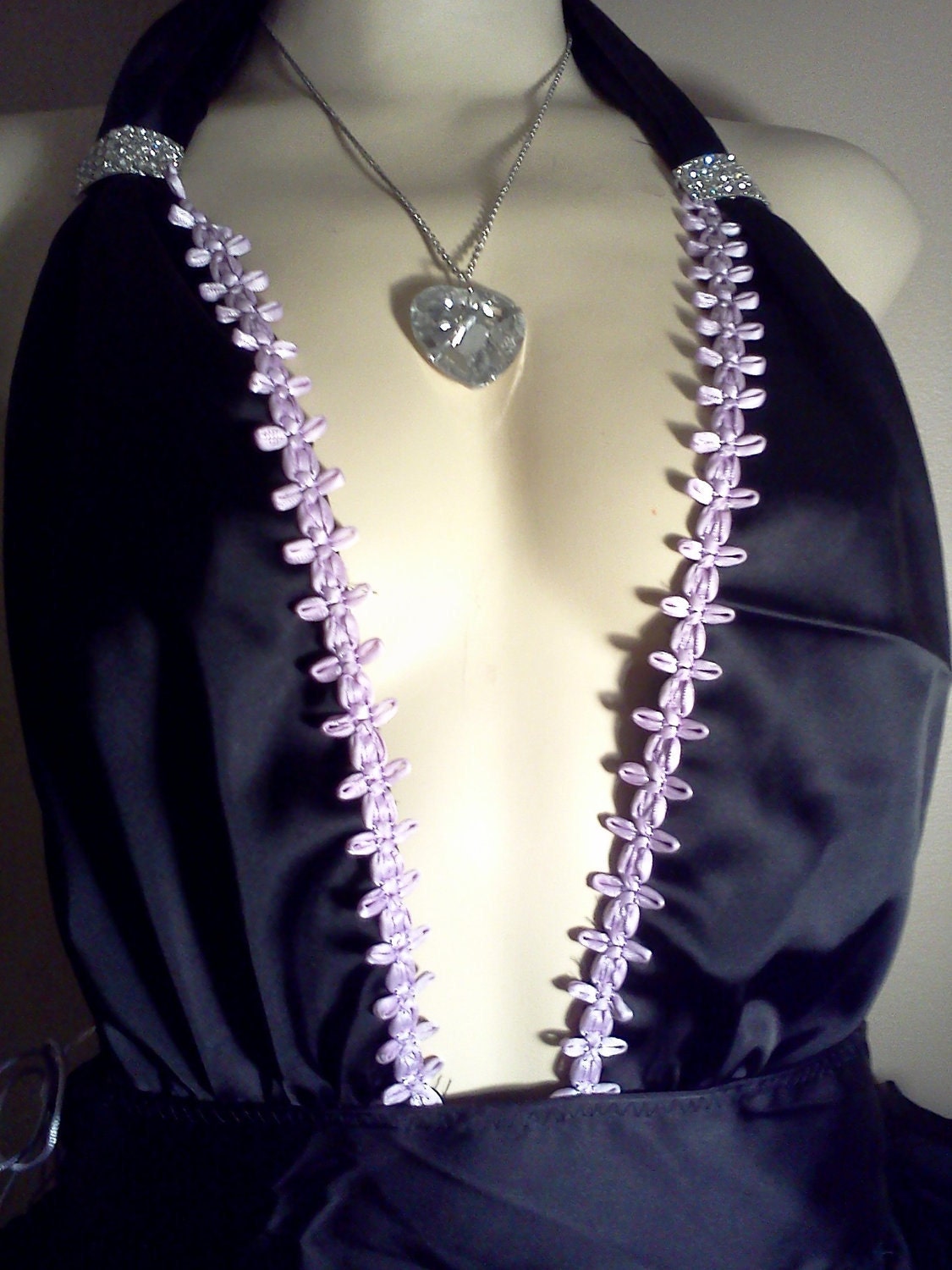 Ready for a romantic evening?
This sexy Camisole will enhance the pleasure of any special evening.
Perfect sexy lingerie to wear for a romantic anniversary..
Purely Elegant!
This gorgeous camisole, is made with high high black stretch satin, stretch organza mesh and trimmed with lilac satin ribbon. It flows to the floor, With a full side slit up the right thigh. It has a low plunge neckli...
Click Here to Visit My Etsy Shop!